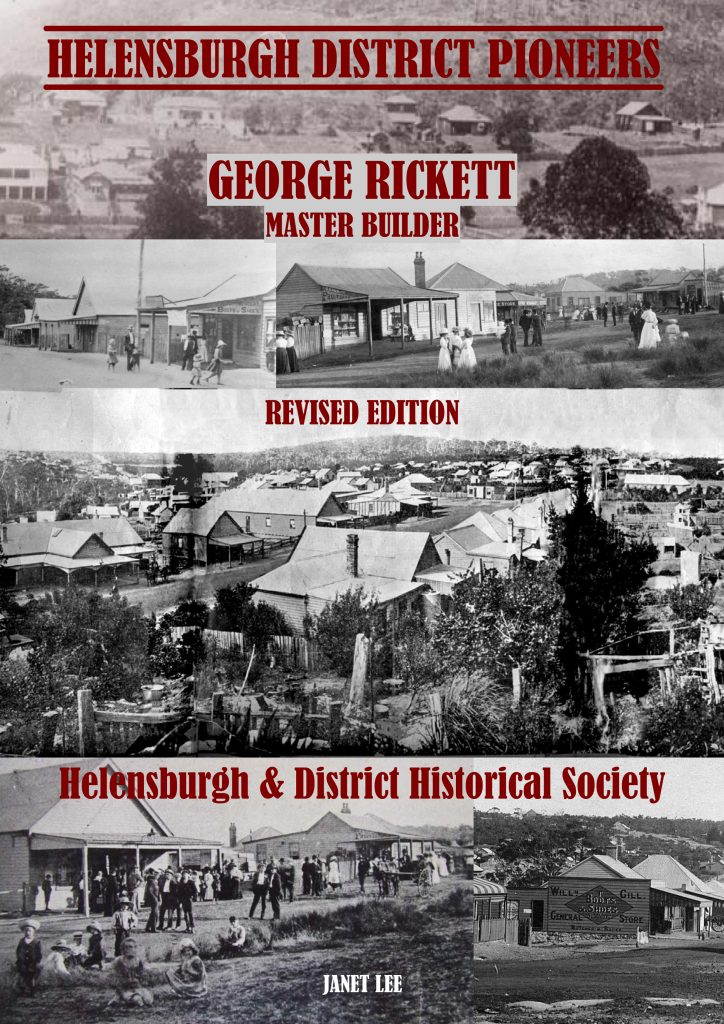 Our publication GEORGE RICKETT, MASTER BUILDER which has been out of print for some time has just been revised, updated and reprinted in colour. Available by email info@historichelensburgh.org.au
or PayPal on our Merchandise page for $10 (plus P&P) each.
George Rickett was a pioneer of Helensburgh, involved in many organisations and responsible for many buildings eg. Waterfall Sanitorium (Garrawarra), Helensburgh Post Office, St George's Stanwell Park.