Emma (Granny) Flynn was one of Helensburgh's early pioneers, arriving in about 1915 and at first living in Co-operative Street, according to her son's WWI records. In 1920 her family was living in Bulgo Road, then later moved to Parkes Street. It was interesting reading on the electoral rolls from 1916-1932 that Emma Flynn lived in Helensburgh East while her husband Stephen lived in Helensburgh North! Hopefully that was a mistake. By 1934 their address was listed as Parkes Street.
Emma Giles, born in Yorkshire in 1872, arrived in Brisbane aged 16 as an assisted immigrant in 1888 on the mail ship QUETTA. In 1890 she married another immigrant, William Jesse Norman Griffin born in Surrey, who had arrived in Brisbane in 1885 on the ship DUKE of SUTHERLAND. They moved to Broken Hill where William died in 1899.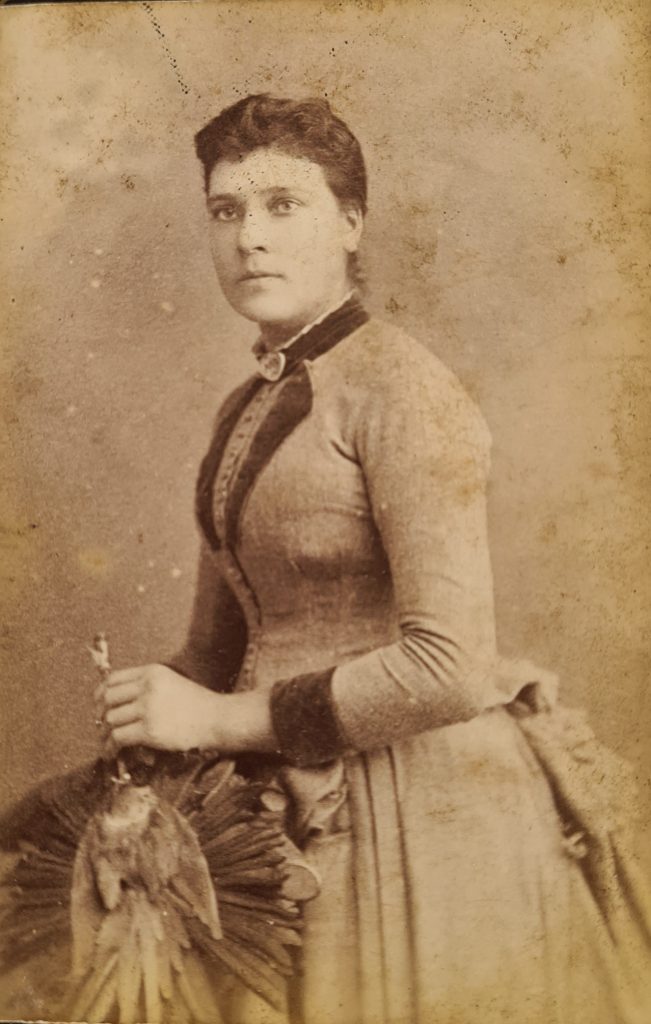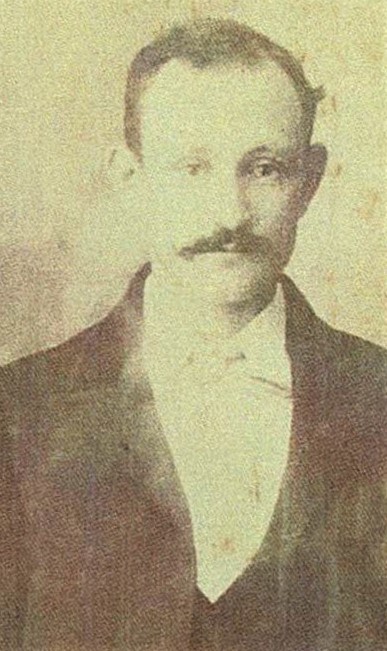 Emma Griffin remarried in 1901 to yet another immigrant, Stephen Flynn who was working in Broken Hill. Stephen was born in Birmingham, and arrived in Brisbane aged 17, on the ship WAROONGA in 1883.
Emma and Stephen Flynn had three children in Broken Hill – Doris (1902), Frederick Stephen (1905) and Thomas Arthur (1908). Robert Ralph was born at Lithgow in 1910, and David Edward was born at Penrith in 1913. The family moved to Helensburgh in about 1915 with their five children plus two children from Emma's first marriage – Henry Norman Griffin (1893-1964) and William John Griffin (1900-1978).
Stephen Flynn worked as a labourer, and also delivered bread for the Helensburgh Co-operative Bakery. In 1919, Stephen advertised for sale a tip-dray and harness in good condition. In 1927 he lost a red cow with bell on, and in 1928 Stephen was thrown from his horse while on a delivery and escaped with bruising and shock after the horse rolled.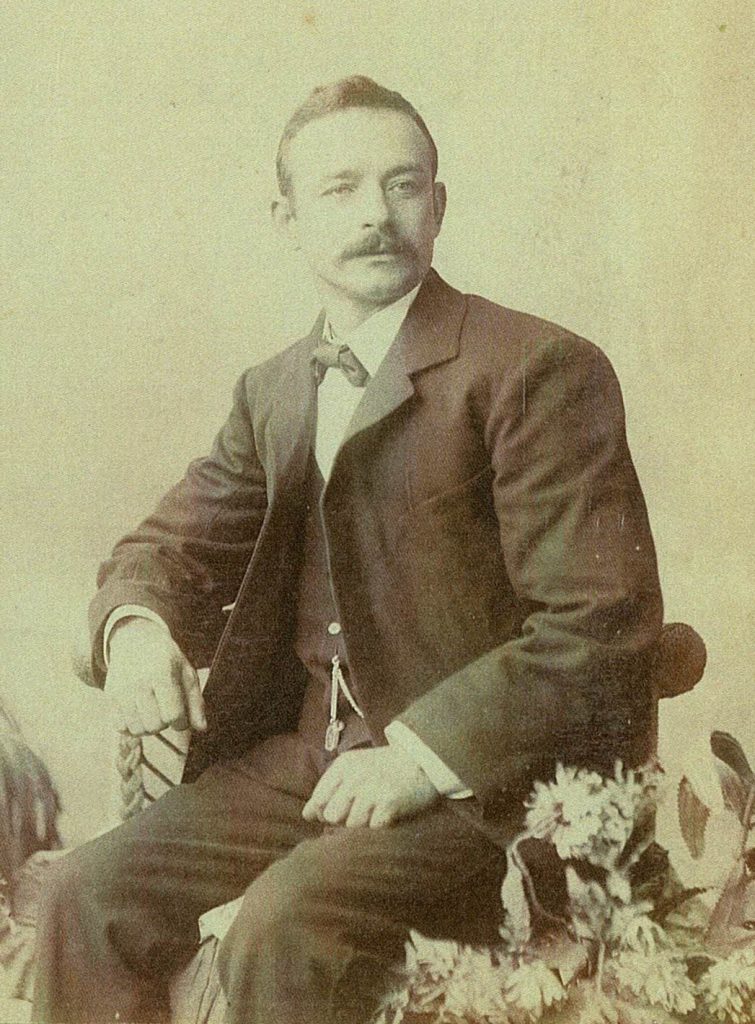 Emma's eldest son Henry Norman Griffin was working as a clerk at an engineering firm in Helensburgh and had three years' training in the militia before he enlisted in the AIF 45th Battalion in 1916. After the war he worked as a clerk, and later in life became a public servant. During World War II he worked in communications for the Royal Australian Engineers at Victoria Barracks in Sydney from 1940-1943.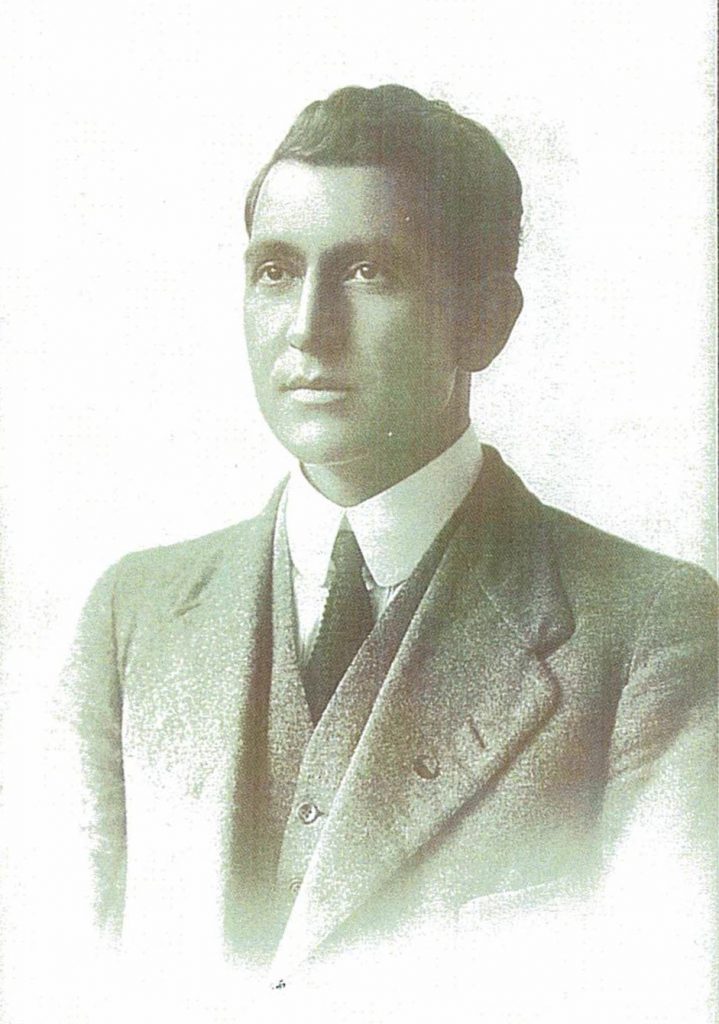 His brother William Griffin may have begun working at the Metropolitan Mine while a teenager. He trained with the Senior Cadets who competed against the Helensburgh Rifle Club in 1918. William played competition tennis, and in 1930 he won the men's finals at the Robertson Street court against Kegal Piccinelli. The game was really a competition between "Uptown" (Griffin) and "Downtown" (Piccinelli) and the rivalry between the factions was enjoyed by all.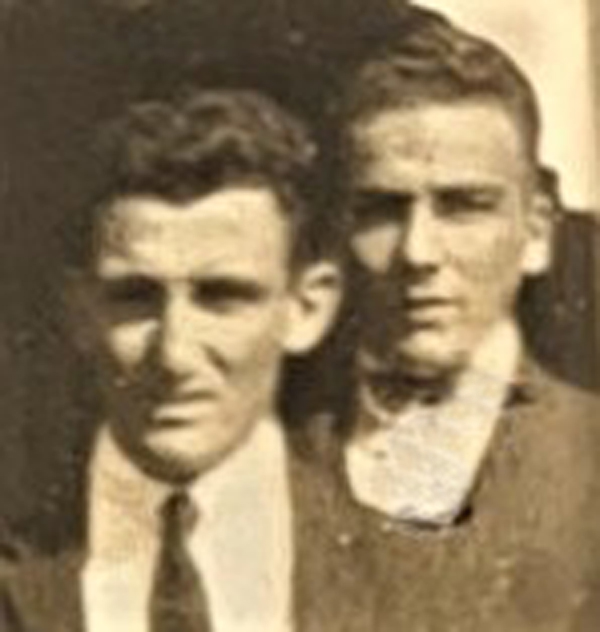 The younger children were educated at Helensburgh Public School. Doris with seven other local girls won a singing medal at an Eisteddfod in 1917, and she regularly participated in fund-raising concerts for the Church of England and Helensburgh School of Arts. Doris was named in the newspaper as a "constant knitter" for the Helensburgh Red Cross Society's war effort.
Frederick Stephen (known as Stephen) passed his qualifying certificate in 1918. In 1919 he was bitten on the foot by a snake and immediately ran to Dr Cox's surgery. Fortunately, there was no ill-effect. In the 1920s Stephen Jnr played competition soccer with the Helensburgh Football Club, and was rated one of their best players. His team won the Tooth Cup in 1931 and the players were awarded gold medals.
Stephen and his brother Thomas played competition tennis for Helensburgh Tennis Club in the 1930s. Thomas was also a member of the Helensburgh Rifle Club in 1927. His occupation listed on the electoral roll in the 1930s was "storeman". The youngest brother David Flynn learnt piano and was successful in his examination in 1924 at the School of Arts.
The family went through some extremely sad times. Emma's 2nd child Elsie died in 1896 at Broken Hill. Emma's first husband William Jesse Norman Griffin, a miner at Broken Hill, died of pneumonia in 1899, leaving her with two children and another child on the way. Emma's 3 year-old daughter Gwendoline died in 1900 at Broken Hill. Emma remarried at Broken Hill in 1901 to Stephen Flynn. After their arrival in Helensburgh, Emma's eldest son Henry Norman Griffin enlisted in the AIF 45th Battalion in 1916 and was severely wounded with a gunshot wound to the neck, being discharged in 1918 unfit for service due to neurasthenia. Robert Ralph (Bobbie) Flynn died of rheumatic fever in 1920 aged 9 years. The youngest son David Edward Flynn died at Bulli Hospital in 1933 aged 20 years, a few weeks after having surgery for appendicitis.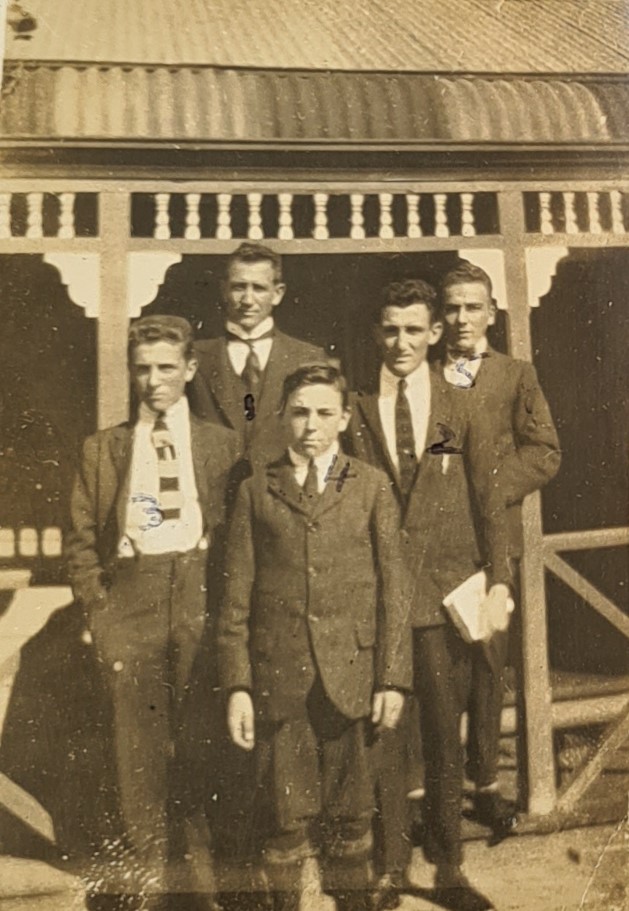 Stephen Flynn Snr died in 1938 aged 73 and was buried in the Church of England section of Helensburgh Cemetery with his sons Bobbie and David. Another son Thomas Arthur Flynn died of cancer in 1939 aged 31 years, at Royal Prince Alfred Hospital. He was a member of Helensburgh Masonic Lodge and was also buried at Helensburgh Cemetery, 2 rows away from his family members.
Fortunately, some happy events did occur. In 1919, Henry Norman Griffin married Grace Nellie Agnes Hart at Newcastle. In 1925, Doris Flynn married Daniel Stewart Hotchkis of Helensburgh, at St Phillip's Church of England in Sydney. Stephen Frederick Flynn married Betty Bland Smith at Sydney in 1942.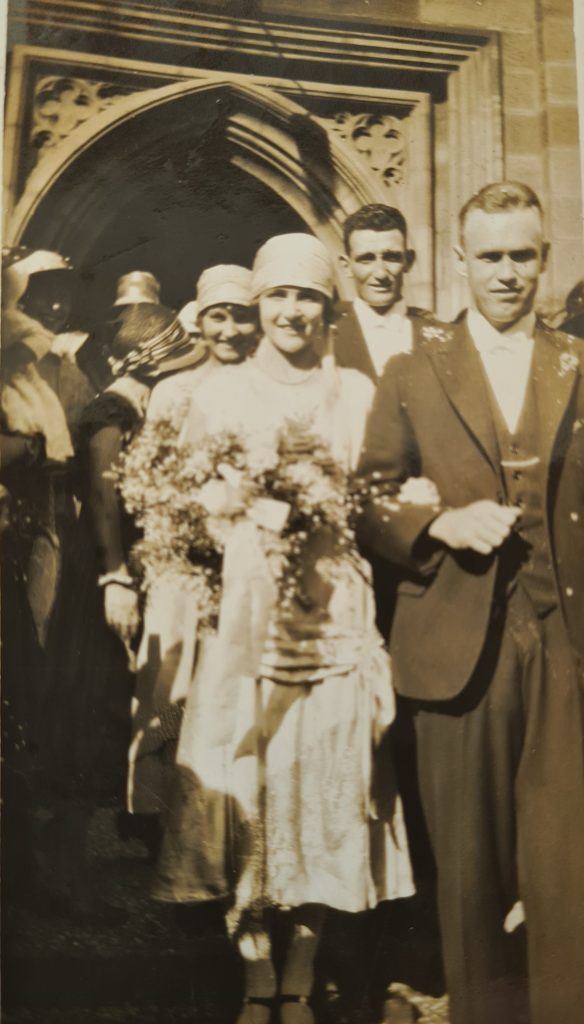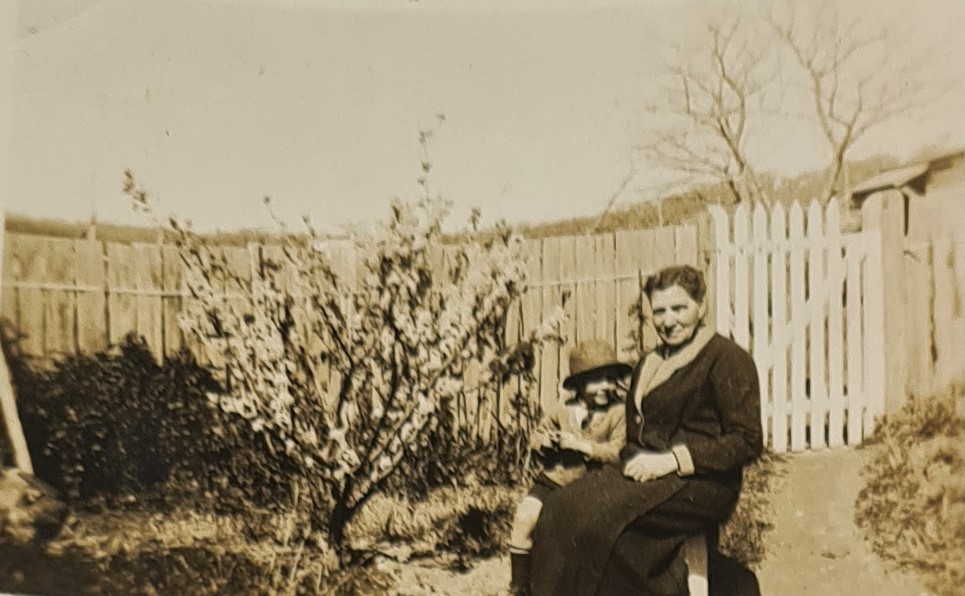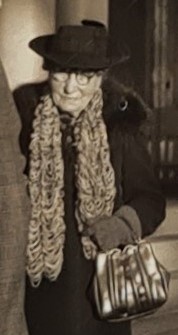 .
Emma Flynn continued to live in Parkes Street Helensburgh until her death from bowel cancer in 1952. She was buried in Helensburgh Cemetery with her husband Stephen, and sons Bobbie and David. Her second son William John Griffin was a long-term resident of Parkes Street, working as a wheeler at Metropolitan Colliery for over 50 years. William Griffin was seriously injured while travelling to a bushfire in 1942 and it took 2 years for any compensation to be paid. He died in 1978 aged 78 and was buried at Woronora Cemetery.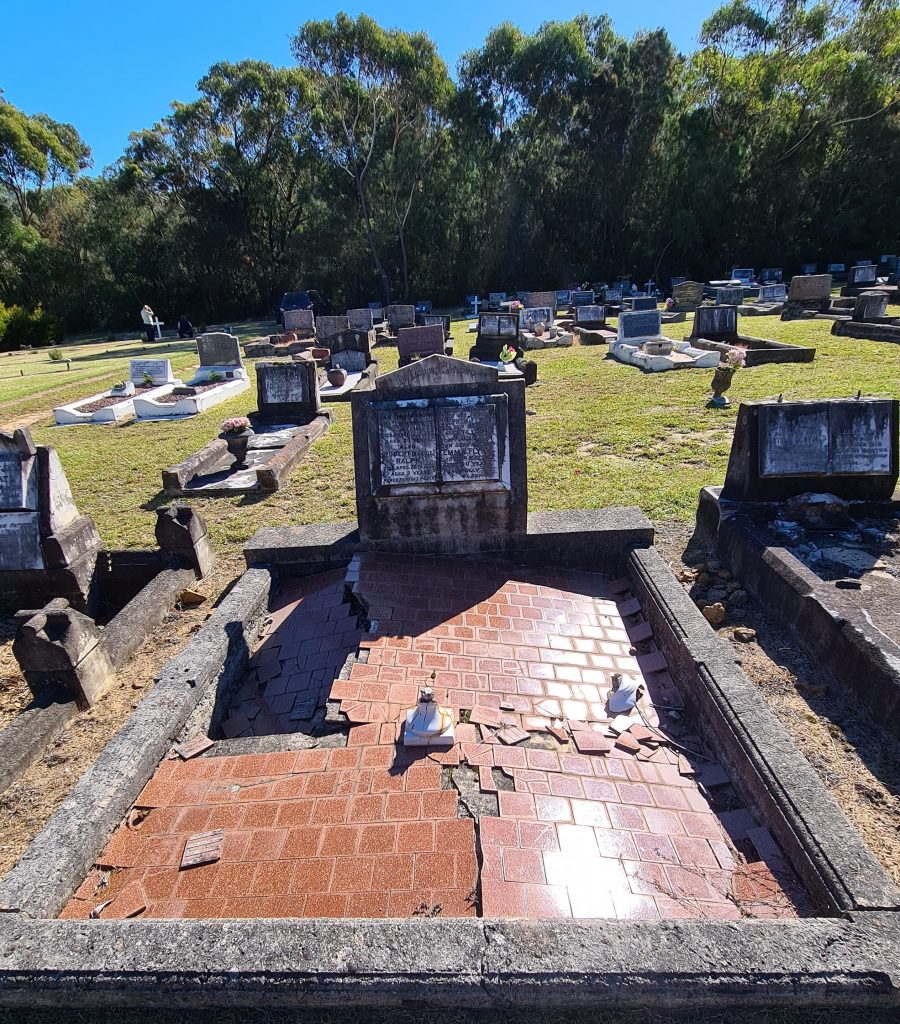 Researched by Janet Lee, family photos from Elizabeth Corbett, edited 30.11.2021.